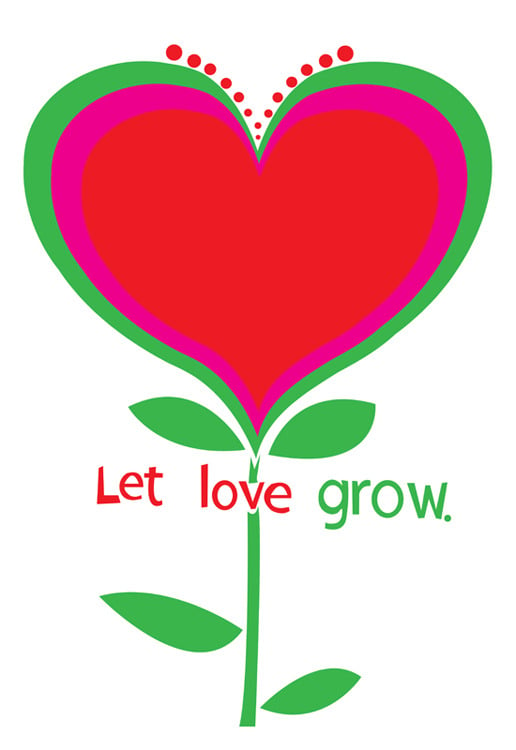 $

25.00
Art print - Let Love Grow silkscreen print.
Hand screenprinted limited edition art print
Hey negativity! Scram! Just feed, water, and nourish love and it will grow like a flower forever.
This simple scene is my newst art print "Let Love Grow", bright & ready to help you plant seeds happiness and love all around you. Featuring hand lettered text, it's a perfect gift of hope and love for your sweetie pie, as a wedding gift, for a young person in your life, or to brighten up your own home.
Love: Let it grow bright and strong.
You, my friend, are looking at my 3-color, all hand screen printed, limited edition art print with fresh spring green, vibrant magenta, and heartbeat red hand mixed and non-toxic water based inks. Edition of 190. Size: 18 x22 inches (45.7 cm x 55.9 cm.) Paper: archival Cougar, White 100lb cover weight.
Additional photo are selections from the hand screenprinting and hand pulled printing process, as well as a mockup of what this print could look like framed and on a wall.